Nature's Sunshine
Pro-G-Yam Cream (DISCONTINUED)
2 oz tube
Stock #: 4948

This product has been discontinued by Nature's Sunshine. Caring Sunshine has no stock available.
Available Alternate(s):
Wild Yam - 100 Capsules
Important information
No sales tax
No membership requirements
No automatic shipments
90 day FREE returns
Shipping (1 unit): $2.99
FREE shipping on all orders over $75!
Product Information
Benefits
This product is discontinued. Suggested replacement: Wild Yam
How it Works
NA
Recommended Use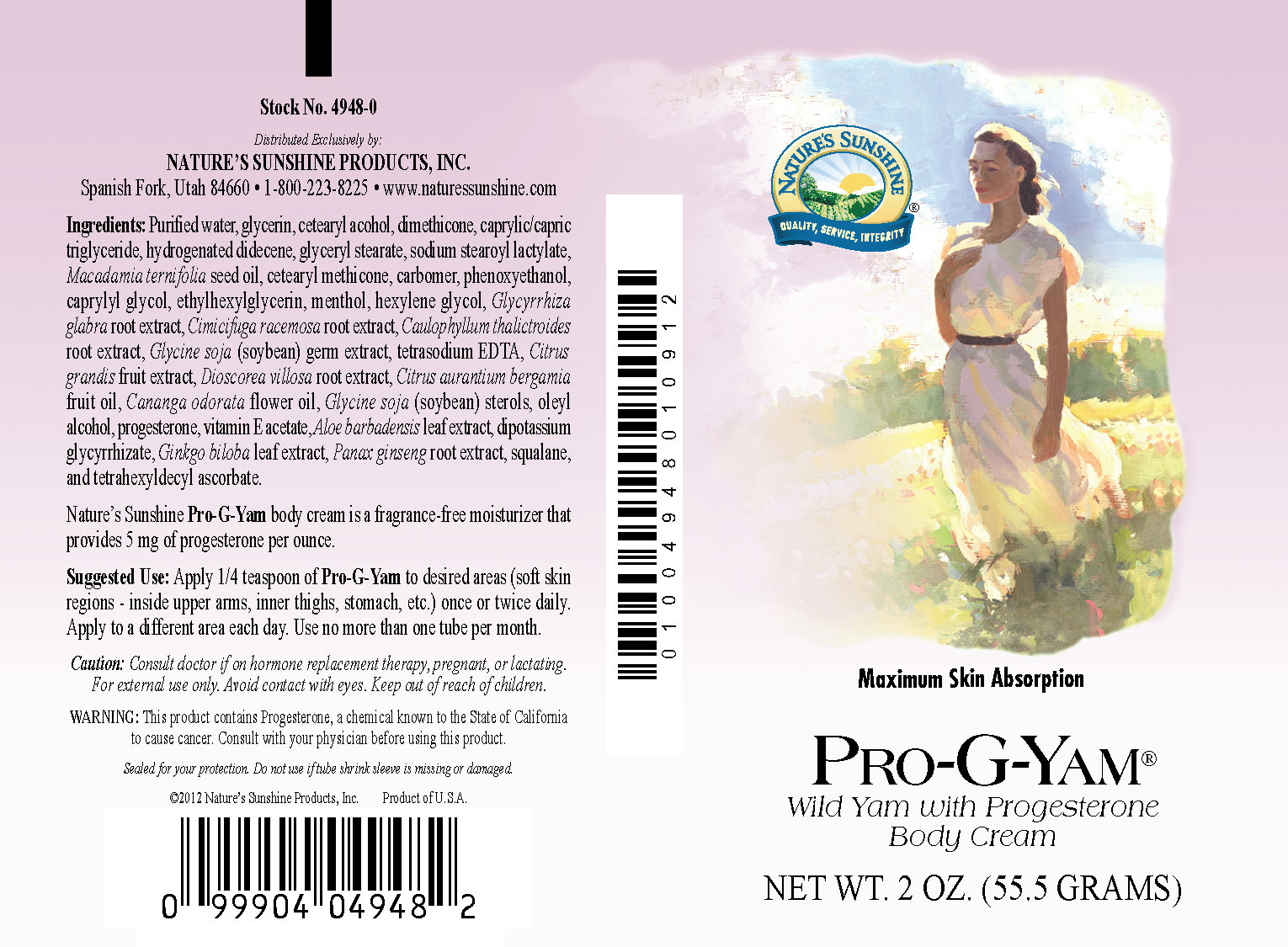 Easy Returns
The Caring Sunshine return policy is both easy and generous. We accept returns for any reason for 90 days from the order date and we cover the shipping costs both ways. Read our full policy here.
New label and other changes
In the fall of 2020, Nature's Sunshine switched to a new label and changed the names of a few products. However, no formulas have been changed. To learn more about the changes, click here.