Important information
No sales tax
No membership requirements
No automatic shipments
90 day FREE returns
Shipping (1 unit): $2.99
FREE shipping on all orders over $75!
Product Information
Benefits
Supports the structural system
Nourishes the circulatory system
Alleviates menstrual discomfort
Promotes nervous system health
Encourages proper digestion.
How it Works
Nature's Noni® Capsules, a product of Nature's Sunshine, features the Noni fruit and plant. Noni, or morinda citrifolia, has been used for generations in herbal remedies. It particularly supports the digestive, intestinal, respiratory, and immune systems as well as the nervous and structural systems. Nature's Noni contains two species of morinda, citrifolia and officinalis.
Ingredients
Morinda citrifolia fruit, root and leaves, Morinda officinalis root
Recommended Use
Take 1–2 capsules with a meal three times daily.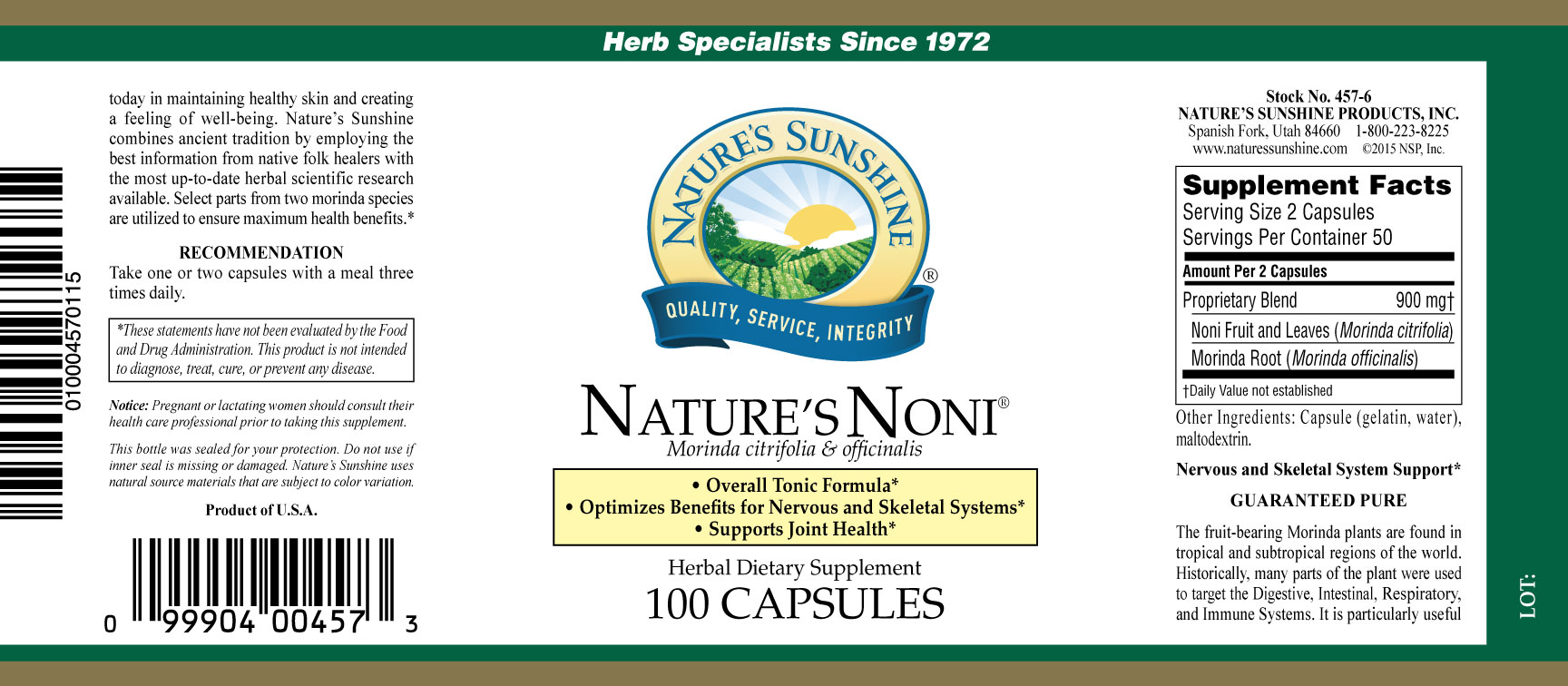 Easy Returns
The Caring Sunshine return policy is both easy and generous. We accept returns for any reason for 90 days from the order date and we cover the shipping costs both ways. Read our full policy here.
New label and other changes
In the fall of 2020, Nature's Sunshine switched to a new label and changed the names of a few products. However, no formulas have been changed. To learn more about the changes, click here.