Important information
No sales tax
No membership requirements
No automatic shipments
90 day FREE returns
Shipping (1 unit): $2.99
FREE shipping on all orders over $75!
Product Information
Benefits
This product has been discontinued. Suggested replacement: Everflex Pain Cream
May support joints, cartilage, and connective tissue
Extended release through liposome delivery system
Natural cream base
Topical cream
Fragrance-free
How it Works
Nature's Sunshine MSM/Glucosamine Cream is a joint and tissue supplement. Glucosamine, an amino acid, supports the cartilage and joints to help with stiffness and soreness. MSM helps support body tissue and skin health. These nutrients are micro-encapsulated into liposomes for an increased effectiveness in delivery. Contains 4 percent glucosamine sulfate and 2 percent MSM. Fragrance-free.
STOCK NUMBER: 3522-4
Recommended Use
Apply liberally as needed to the skin and joint areas.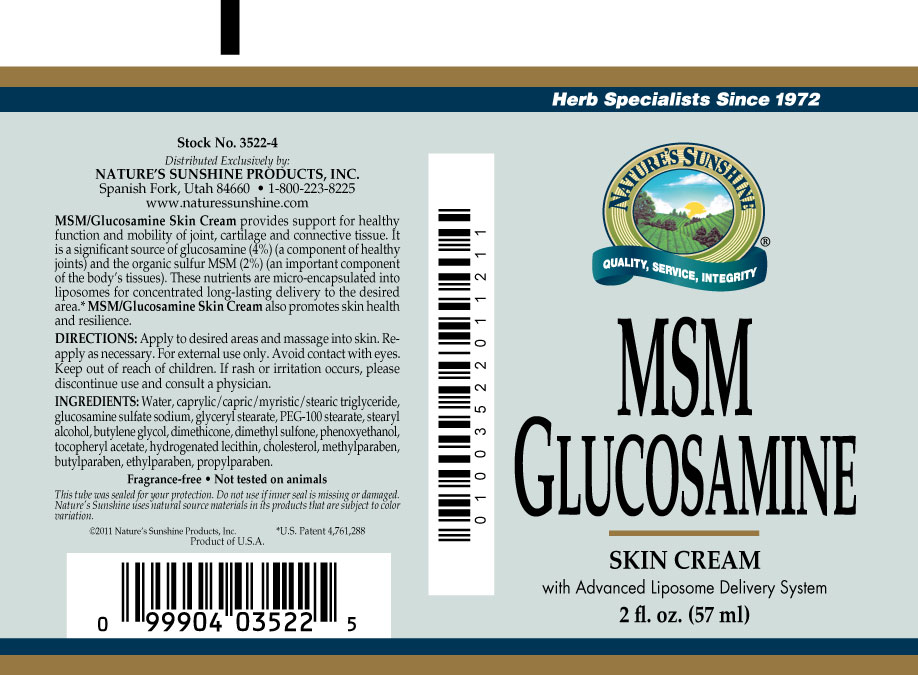 Easy Returns
The Caring Sunshine return policy is both easy and generous. We accept returns for any reason for 90 days from the order date and we cover the shipping costs both ways. Read our full policy here.
New label and other changes
In the fall of 2020, Nature's Sunshine switched to a new label and changed the names of a few products. However, no formulas have been changed. To learn more about the changes, click here.